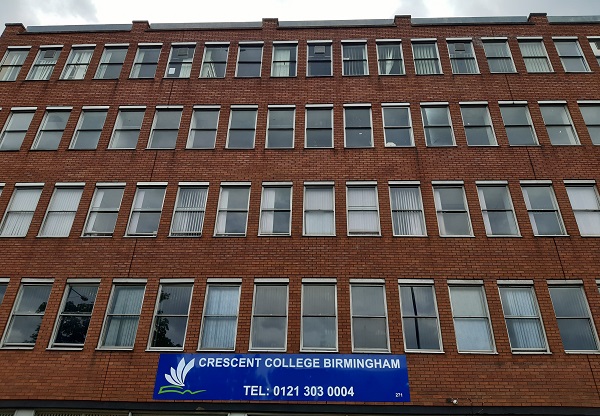 Take A Look At How We Began
About
Us
Crescent College is a project of Crescent Education Services and has been active in the community since 2015 providing pre-entry levels to higher education courses in diverse disciplines. Crescent College was established to reach communities with low access to education and employment.
It has worked with different awarding bodies, higher education institutes and local job centers to create lifelong learning and employability skills. In the past 7 years, 6000 learners have successfully completed their learning journey and moved on to further study or employment.
To be the most innovative, inspirational and employment focused learning organisation in the private higher education sector.
Provide outstanding learning and employment related opportunities within every community we operate and to offer the highest level of expertise, skill and knowledge which will enrich the personal and professional lives of individuals that focuses on social mobility, inclusivity and equitability.
People: We work collaboratively in a safe and secure environment with a positive approach to our own and student's health and well-being. We will respect individual liberty, recognizing the valuable contribution each person can make to society.
Responsibility: We are responsible for our own actions and decisions whilst making a positive contribution to both community cohesion and community leadership. We will demonstrate environmental sustainability through our behavior.
Integrity: We  demonstrate honesty, integrity and ethical standards in everything we do. We will respect all individuals and act fairly in the best interests of people from all social backgrounds.
Diversity: We actively promote equality; recognise, respect, promote and celebrate diversity and individual difference and strive to create an inclusive environment. We will challenge behavior or views which discriminate against others.
Excellence: We challenge ourselves to strive for the highest standards of quality and behavior by adopting a supportive and self-critical approach in our pursuit of excellence. We will always aim to be the best that we can be to the communities that we serve.
Crescent College
Why Choose
Crescent
College
Crescent College has a strong reputation for student support, teaching excellence & student progressions. 98% of our students will secure employment or further study within 12 months of completing their course.